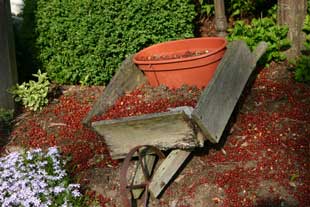 Welcome to The White Farmhouse!

Below you will find answers to questions you may have regarding payment methods, shipping options, and special orders. If you have any additional questions, please feel free to contact us at info@thewhitefarmhouse.com


Customer Service

You're very important to us and we want to make sure you're happy with your order! Every effort is made to send your order accurately and quickly. Most orders will be processed and mailed by the next business day. Orders that require custom cutting may take two business days. If we make a mistake, please contact us immediately so that we can fix the problem!

Methods of Payment

We accept Visa, MasterCard, American Express, and Discover credit cards. Your credit card will not be charged until your order is complete and ready to ship.

We also accept Money Orders and Personal Checks in US currency. Personal checks require a processing period of 5-7 days after they have been received. Please understand, there will be a delay in shipping out your order.


Shipping

We want to keep your shipping charges as low as possible!

The shipping amount will be determined by the weight, size, delivery destination, and method of delivery. You will be charged the actual shipping costs which may or may not include insurance. Insurance for your package is optional and completely your choice. If you would like to insure your package for loss and damage please indicate this in the "Ordering Instruction" box in in your shopping cart at check out. If you do not insure the package and it is lost or damaged, we are not responsible for replacing the merchandise or issuing a credit.

When you are processing your order through the Checkout page, the shipping charge shown is an estimate only. Your actual charge may be less or more. International customers, your shipping rates will be more. Please contact us if you have any questions or need special handling of your purchase.


Shipping within the United States

We ship our packages via US Postal Service First Class or US Postal Service Priority Mail. It is our goal to process and ship your order within 48 hours.


Shipping for Overseas Orders

Customers are responsible for any Customs fees. Overseas customers will have their packages shipped via the US Postal Service. You may choose between Airmail Letter Post, Airmail Parcel Post, Economy Surface Letter Post, or Economy Surface Parcel Post.

You can choose Airmail Letter Post or Airmail Parcel Post. Airmail Letter Post packages cannot be insured. Airmail Parcel Post packages can be insured. Delivery time varies, but the US Postal Service guidelines usually state 4 to 10 days.

You can also choose Economy Surface Letter Post or Economy Surface Parcel Post. Economy Surface Letter Post packages cannot be insured. Economy Surface Parcel Post packages can be insured. Delivery time varies, but the US Postal Service guidelines usually state 4 to 6 weeks.

Shipping prices can vary widely. We are happy to provide shipping estimates before your package is shipped, please include this request in the "Comments/More Information" box during checkout.

Most of our international customers prefer Airmail Letter Post or Airmail Parcel Post. Unless you specify otherwise, we will ship your package via Airmail Letter Post.


Security and Privacy

We are committed to protecting your privacy. We do not sell, trade or otherwise share your personal information with anyone for any reason.


Special Orders

We're happy to special order books and patterns if at all possible. Please feel free to contact us with your requests.



Lori and Chelsea

email: info@thewhitefarmhouse.com